2021 Alan Cooper Epiderm Lecture
The Alan Cooper Epiderm Lecture: TRANSFORMING THE EARLY DETECTION OF MELANOMA
The Alan Cooper Epiderm Lecture was held on Friday 17 September 2021, at Customs House, Brisbane. This is an annual event hosted by the UQ Dermatology Research Centre.
Should you want to watch the lecture recording from the evening, you can find this here.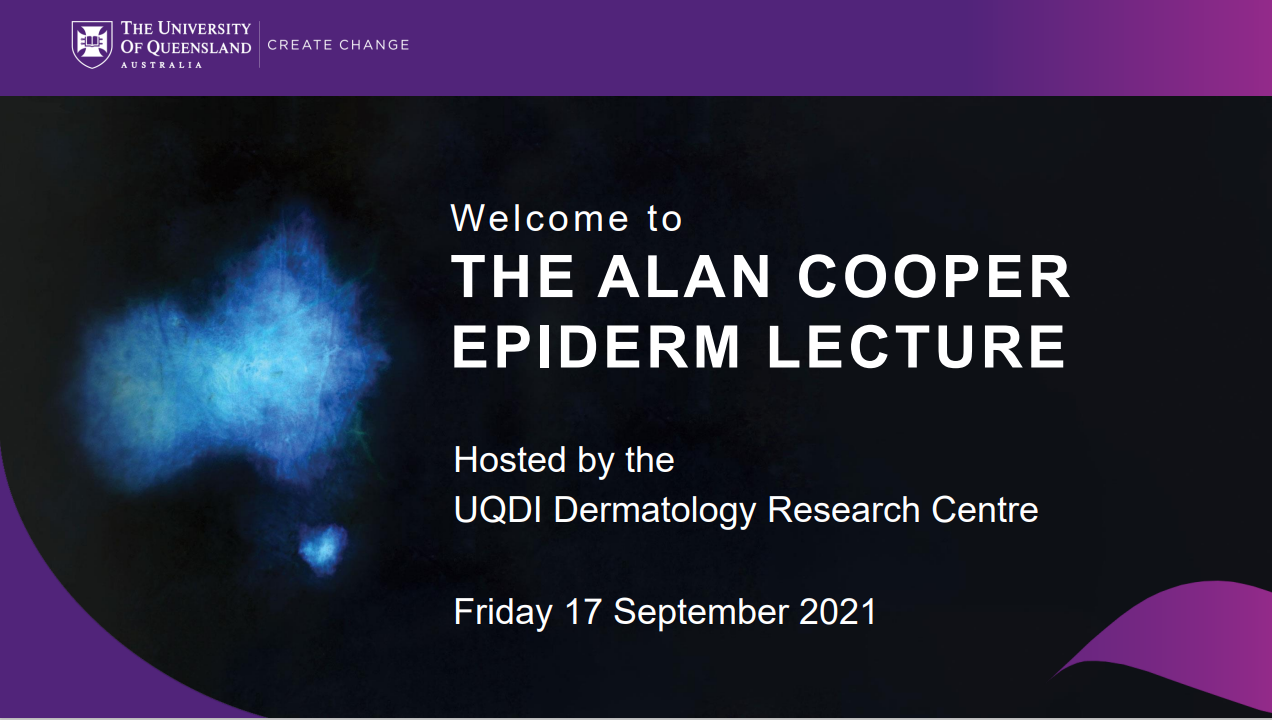 This year's event featured an expert panel from the recently launched ACRF Australian Centre of Excellence in Melanoma Imaging and Diagnosis, UQ's Professor Monika Janda and Professor H. Peter Soyer, and advocates in the fight against melanoma Jessica Stafford and Rod Flude.

The Lecture also saw the Australian Skin and Skin Cancer Research Centre (ASSC) announce four recipients for the ASSC Early Career Researcher Grants.