The ACEMID Cohort Study protocol has been published
The protocol for the The Australian Centre of Excellence in Melanoma Imaging and Diagnosis (ACEMID) Cohort Study was recently published in BMJ Open, which describes how 15,000 Australians will be enrolled into the ACEMID Cohort Study to create the largest melanoma imaging database worldwide. Study protocols describe detailed plans for research studies that have not yet generated results.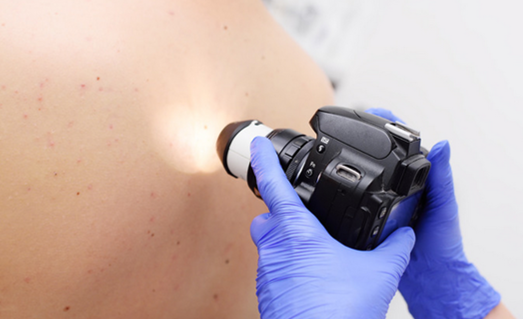 Over three years, participants will have imaging, clinical, quality of life, genetic, and sun behaviour data collected. The data will be used to progress our work towards a national, targeted melanoma screening program in Australia. The data will also allow development of advanced diagnostic artificial algorithms for the early detection of skin cancer.
"This study links 15 metropolitan, regional and rural hospitals and health services across Australia for participants to receive advanced melanoma imaging which will enable participants to receive treatment sooner, leading to better health outcomes." Professor Monika Janda, senior author of the protocol paper, said.
To date, the team has enrolled over 4,820 participants, and are still receiving expression of interests for participants in their regional and rural sites.
To read the protocol paper, visit BMJ Open.
For a full list of ACEMID sites visit here