The ACEMID Cohort study commenced at Bass Coast Health, Wonthaggi Hospital in August 2023 and we are very pleased to be part of this research project and to be able to offer 3D skin surveillance photography to our regional community.
The participants are very excited and keen to join the study, we have several hundred people on our waiting list already.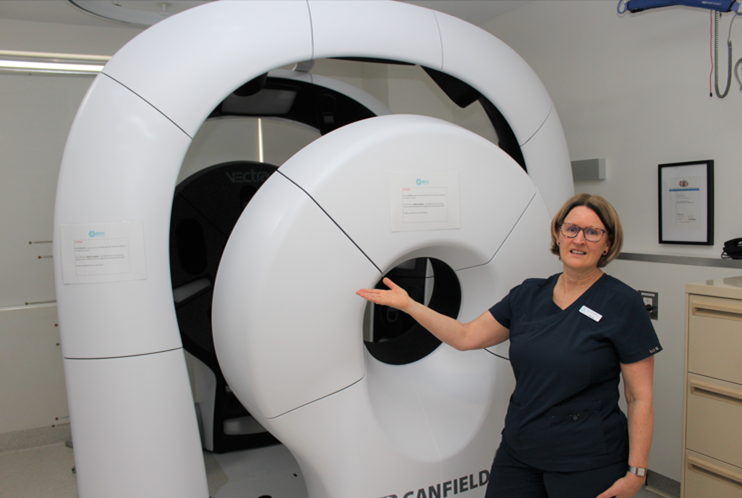 Pictured: The 3D total-body imaging machine at Bass Coast Health in Wonthaggi Hospital.